Amway, like many other Network Marketing or Multi Level Marketing companies, have received a lot of bad press over several years. Which makes one wonder is Amway a scam or not? Can you make money with Amway? Let's have a look at Amway and also why I stopped Network Marketing and started Affiliate Marketing.
Amway Review
Name: Amway (short for American Way)
Founders: Richard de Vos and Jay van Andel
Website URL: www.amway.com and www.amwayglobal.com
Price: Variable starting at $62 and upsells
Overall Rank: 20 / 100
Product Overview
Amway is an American Multi Level Marketing Company that is based in Michigan. It was founded in 1959 and the products are sold in more than 100 countries. Their sister company is Alticor and the combined sales are in excess of $10 billion. They believe "you are in business for yourself, but never by yourself".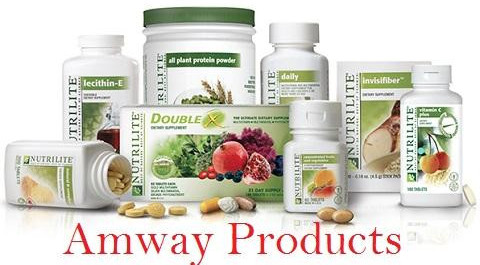 The Amway business model is based on individuals that sell their products and earn commission on each sale. It is a combination of direct selling and Multi Level Marketing. Their product range includes beauty, nutrition, personal care and home products.
There are two ways in which you can enjoy Amway products:
as a customer by buying their products,
or as a business owner where you sell their products.
Amway distributors are called Independent Business Owners (IBO). The company generally has a bad reputation amongst Independent Business Owners (IBO's). The Biggest complaints are that it is difficult to make money, dishonest recruiting tactics and high prices.
Although Amway doesn't fit into a traditional scam definition, they have been investigated in several countries and by the Federal Trade Commission (FTC) for being a suspected pyramid scheme. Wikipedia has the details of the cases.
Can You Make Money With Amway?
There are three ways to earn money:

Selling Amway products with a retail markup and pocketing the margin. The retail margin which you can earn is the difference between the customer cost and the IBO cost. Although Amway has a suggested retail price, IBO's can set their own prices.
Based on your personal sales volume, personal sales bonuses can be earned.
You can get bonuses from growing your business by building a team and down line who also sell Amway products. Start recruiting and earn points on the sales of the recruits in your down line. Points earn monthly bonuses. The more all your recruits sell, the more you can earn. Additional points mean additional cash bonuses and also incentive trips. Growth Incentives can be achieved if you reach key milestones in your business. Growth incentives are based on the product sales volume of your team and is earned monthly. One-time cash awards and business trips are incentives that can be earned, by reaching key building milestones.
Amway Training
Training on how to sell Amway's products are available through Amway™ Education courses.
Amway claims they offer free education and training through Amway Education, but also offer additional training and motivational materials that can be purchased. Amway Education includes more than eighty virtual courses and activities.
These are available in five languages namely English, Spanish, French, Mandarin and Korean. Course topics include:
Making Money
Selling
Product Knowledge
Business Essentials
The risk to start is low and a 100% refund is offered within ninety days if you are not satisfied.
Teach your team – Amway Amplify is a series of podcasts which is designed to help boost your business. It contains inspirational messages to help your team to overcome setbacks, build their confidence and encourage them to take action.
Product Price – How Much Will it Cost You to Join?
To sell Amway products, you have to register and sign up under an Independent Business Owner (IBO) There are different business kits for you to choose from:
IBO literature Kit at $ 62.00 is a step-by-step guide to starting your Amway business, including brochures, training programs and bonus programs.
IBO Product Kit at $83.99: in addition to everything found in the Literature Kit, you also get $ 150 worth of products to try.
Only sixty percent of IBO's renew every year, which is a sign of the dismal earnings that they get that they don't return. Annual IBO membership costs $60 per year. Click here to explore a far superior earning potential with Wealthy Affiliate.
Compensation Plan – How Much Can You Earn?
The Amway compensation plan is based on performance and the Independent Business Owner (IBO) compensation plan offers monthly and annual bonuses.
You might also qualify for the Amway "Growth Incentive Program" (GI Program). This is a collection of discretionary programs that vary every year and is separate from the IBO Compensation Plan.
You can increase your potential income by sponsoring and mentoring others to join your team. Amway states that an IBO can earn higher bonuses if they focus on signing up more IBO's, rather than focusing on product sales.
An IBO's sales volume is determined by their point Value (PV) and their Business Value (BV). Each product or set of products have a PV. If you increase your sales volume, you can build a higher income. Business Volume (BV) is the dollar value of the products that are sold.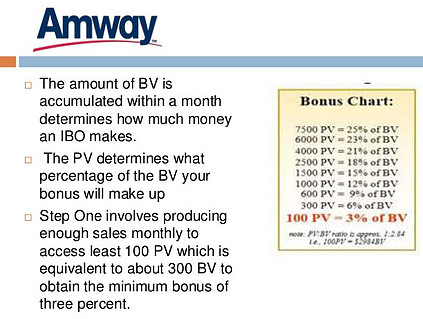 Your monthly performance and bonus bracket is determined by your total PV and BV. This is a list of total monthly PV and the bonus that you can get:
Monthly PV of 100 – 299 with BV of $284: 3% bonus
Monthly PV of 300 – 599 with BV of $852: 6% bonus
Monthly PV of 600 – 999 with BV of $1,704: 9% bonus
Monthly PV of 1,000 – 1,499 with BV of $2,840: 12% bonus
Monthly PV of 1,500 – 2,499 with BV of $4,260: 15% bonus
Monthly PV of 2,500 – 3,999 with BV of $7,100: 18% bonus
Monthly PV of 4,000 – 5,999 with BV of $11,360: 21% bonus
Monthly PV of 6,000 – 7,499 with BV of $17,040: 23% bonus
Monthly PV of 7,500 + with BV of $21,300: 25% bonus
You have to consistently sell products and build teams of successful other IBO's to earn a sustainable income. Income varies greatly, depending on your efforts, as in any other business.
Amway Ranks and Achievement Levels:
There are numerous ranks and levels. Amway refers to the levels of achievement as pin levels or recognition levels.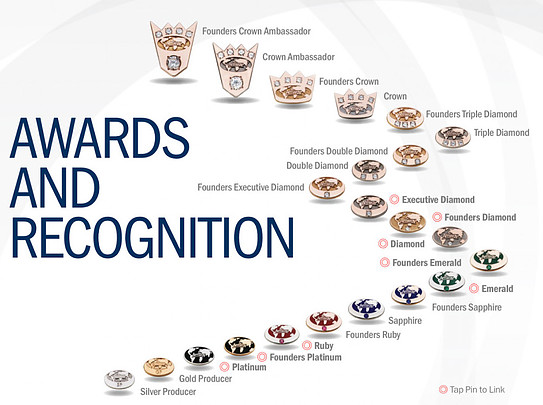 IBO is the start
Silver Producer
Gold Producer
Platinum Producer
Founders Platinum Producer
Ruby
Founders Ruby
Sapphire
Founders Sapphire
Emerald
Founders Emerald
Diamond
Founders Diamond
Executive Diamond
Founder Executive Diamond
Double Diamond
Founders Double diamond
Triple Diamond
Founders Triple Diamond
Crown Producer
Founders Crown
Crown Ammasador
Founders Crown Ambassador
To qualify for Diamond Levels and above, you must be an Emerald Bonus recipient.
The requirements to qualify for each level, is very complicated and this is where you can look at the different levels and what you need to achieve to qualify.
Immediate income can be attained if you buy $1,000 worth of inventory each month. If you then sell it for $3,000, your profit is $2,000.
Who is the product for?
Amway is ideal for somebody looking for a side hustle. Most people join to boost their primary income and they do not look at Amway as a career. Amway themselves also say that on their website.
To me that means that you musts not look at Amway if you want to make serious ongoing money. There are far better ways to earn a passive income and here you can read my best recommendation.
Things to Consider before joining Amway
Apart from the initial start-up costs, you will also be required to attend monthly and regional meetings, as well as conferences. The costs for attending these compulsory events will be for your own account.
It takes a huge amount of money and time to build a successful direct sales business.
Monthly sales quotas need to be met.
MLM companies like Amway are often very misleading in making it appear to be very easy to make money, when in reality it is very difficult.
Products are fairly expensive, making it difficult to sell them at a competitive price.
You need to be good at recruiting to build a down line and earn residual income. You need a very large network to make it to the top. To join them you have to sign up under an IBO.
Seems like a Pyramid scheme as the focus is on recruiting, rather than selling their products. Was cleared in 1979 that they are not a pyramid scheme, but close to it.
The Good and the Bad – What I like about them and what I don't like
What I like :
You can work flexible hours to your own schedule – but that is the case with most network marketing companies.
If you are not satisfied, you can get a full refund within 90 days.
Amway does have a support function where you can network and connect with other Amway distributors.
What I don't like: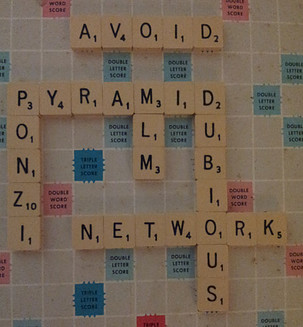 Prospective recruits are presented with inflated earnings potential and deceptive marketing methods.
If you don't sell anything, you will not earn.
You have to spend and invest more money to actually make any money.
It might take you a very long time to actually see a profit.
Amway has been accused of recruiting through brainwashing and using lies.
They use aggressive recruitment techniques and cult-like practices.
Training is through a series of seminars, recordings and books, most that you have to purchase from Amway.
You're encouraged to sell to and recruit your family and friends and exploit them. There is therefore the potential to lose close friends because of the way the company works.
They make promises of spending a little money now for a better life later.
Final opinion of product
Amway has been investigated by various institutions in several countries for allegedly being a pyramid scheme. They donate very generously to the Republican Party in the USA, which is most probably why they have not yet been declared an illegal pyramid scheme.
Part of the negative history of Amway includes being accused of fraud and having to pay out more than $150 million in compensation. That in itself should be a massive red flag why to avoid them.
Only 1% of IBO's actually make money. There are several stories of people spending several thousand dollars to attend seminars and buy tapes, without getting the returns.
Product at a glance:
Company Name: Amway
Founders: Richard de Vos and Jay van Adel
URL: www.amway.com and www.amwayglobal.com
Price: Starts at $62 and several more upsells
Scam rank: 20 / 100
Verdict
So is Amway a scam or not? I would avoid Amway like the plague, like any other company that hides behind a product, but is actually a pyramid scheme in disguise. The mere fact that Amway is on an ongoing basis being sued, should steer you away from them.
Can you make money with Amway? With difficulty and effort that is not worth it. As I mentioned above, only 1% of IBO's actually make money. My number one recommendation for you, would be to become an Affiliate and join Wealthy Affiliates. This is where you can read my review about them.
If you have any questions or suggestion, please leave them below and I will get back to you.