Legendary Marketer is a high-ticket affiliate marketing program. In this Legendary Marketer review I will show you why it is not worth the high cost of the investment. If you are considering joining this company, don't do so until you have read this review to the end.
Legendary Marketer Review
Name: Legendary Marketer
Owners: David Sharpe
Product overview : A high-ticket affiliate marketing program
Costs:

Front End offer $ 7 (one-time)
Legendary Marketers Club: $ 30 / month
Become a Paid Affiliate: $ 29.95 / month
Traffic Rolodex Bundle: $ 247.00 (one-time)
4 More up sells at $ 2,500.00 each = $10,000 (one-time)

Who is the product for? The founder and people with lots of money to invest.
Website: legendarymarketer.com
====Click here to learn how to become an Affiliate Marketer at a fraction of the cost====
When you get "invited" to receive an email with more information about Legendary Marketer,

you will immediately need to have your credit card ready to pay for information.
So how do you know what you are getting? It doesn't actually tell you, just "Hurry this offer won't last" $7? for thousands worth of info? It made me suspicious so I started investigating more.
You cannot take part and play, without paying first.
Product Overview
Legendary Marketer will teach you how to start an online business or grow an existing online business. You will learn personal, business and marketing skills through digital courses, personalized virtual coaching and live events.
Legendary Marketer is an educational platform that helps online entrepreneurs to develop and shape their online business. It works through different training courses to help you from scratch to earning a full-time income. It offers training and teaching on how to resell their membership and training.
David Sharpe, generally known as Dave Sharpe, is a digital marketer and educator that has founded three multi-million dollar companies. The goal of Dave Sharpe is to provide an educational platform through Legendary Marketer, with the aim to help to aspire start-up entrepreneurs, to build their own digital business, and earn full-time income.
Marketing high ticket valuable products and services is the only way to make money, and David Sharpe promises to show you how to find these products and become a freelance digital marketer.
My recommendation for Affiliate Marketing is to join Wealthy Affiliate and here you can read my review about them.
Actual Product – How does Legendary Marketer Work?
Legendary Marketer is also known as Duplicate Dave. Dave has developed a sales funnel that has been proved to work. Only one out of ten start-up businesses will survive, whereas nine out of ten franchising businesses will survive. So Dave is bringing the traditional franchise business model to the online world.
Basically reselling their memberships to earn commission.
It is not a Multi Level Marketing (MLM) company, but a true affiliate marketing company.
=== My Top Training Recommendation for Affiliate Marketing===
Legendary Marketer Courses
1. 15 Day Online Business Builder Challenge:
This will prepare you to start a business through an action-orientated experience. You will start making money online in fifteen days. This is done through daily training video, together with purposeful assignments to be completed. Along with these, you will have access to a Business Plan Adviser to assist you in developing your business plan and put it into action.
Costs: $ 7 (once off)
2. Legendary Marketers Club:
This is described as their "flagship subscription club". Legendary Marketers Club is marketing training that gives you resources, training and education to grow and scale your business online. Apart from access to YouTube subscribers, you will also be able to take part in weekly live Question & Answer webinars. So you get feedback in real time each week.
It is a set of training modules featuring interviews with marketers that earn 6 & 7 figure incomes, together with training videos on other online marketing topics.
Expect to learn: Facebook Ads, lead generation, YouTube advertising, Facebook Fanpage marketing strategies, Instagram marketing and weekly webinars teaching internet marketing topics.
It's a subscription based product. Replays of live webinars are available after a period of time in the Legendary Marketer Club.
Costs: $ 30 per month (so ongoing expense)
You are basically provided with the Legendary Marketer sales funnel so that you can resell and promote their products.
3. Traffic Rolodex Bundle :
There are eight individual courses included in this bundle. It will show you how to succeed with online advertising campaigns on the top sites like Facebook, Instagram, Google, YouTube, Twitter and Google Display Network (GDN). You will learn how to create compliant landing pages for each platform, which will allow you to generate the maximum amount of leads (without losing your accounts).
It is a training resource that will help you to drive traffic to your landing page through paid traffic methods.
Cost: $ 247.00 (one-time)
Traffic generation is very important to any business, so should be part of the basic package.
4. Affiliate Marketing Business Blueprint:
The Affiliate Marketing Business Blueprint will teach you how to get started as an affiliate marketer, promoting other people's products. You will also learn how to find the "winning" products that you can promote online with the highest earning potential. With affiliate marketing you will earn commission if people click on your links and end up making a purchase.
Cost: $ 2,500.00 (one-time)
5. Digital Products Business Blueprint:
The Digital Products Business Blueprint will teach you how to convert your passion and knowledge into a video or audio or in a written format. Digital products are easy to replicate and distribute, without the need of storage in a warehouse or shipping costs. Anybody can create a digital course or product with one or more device, and this course will teach you how to develop your own.
Cost: $ 2,500.00 (one-time)
6. Coaching and Consulting Business Blueprint:
Coaches and consultants can help you find the solution to a problem. Coaching and Consulting Business Blueprint will teach you how to identify your niche and turn your expertise or passion into a service based business. You will learn how to become a coach or consultant. Sales and consulting appointments can be done via Skype or webinars, meaning no overheads for office space. It will teach you how to scale your business for maximum profit.
Cost: $ 2,500.00 (one-time)
7. Events and Masterminds Business Blueprint:
In this digital age, people still want live events where with a gathering of people, you can network and have human contact. The events and masterminds business blueprint will teach you how to plan and host your own live event and also make a profit. You will also learn how to become a facilitator. It will show you where to host your events, who to hire and how to save costs.
Costs: $ 2,500.00 (one-time)
8. Invisible Influence ($ 997 once off)
9. Legendary Leader Masterclass
Lessons include product messaging, brand development and scaling strategies. You will learn how to build your brand and beat your competition.
Cost: $ 5,000.00 (once off)
Legendary Marketer Live Events:
DFY Brand Builder is a hands-on workshop where you set up from scratch a new brand and online business.
Cost: $10,000.00 (once off)
2. Legendary Marketer Mastermind
A three-day live event that takes place in the USA where you attend in person. It covers traffic, lead generation and conversion strategies. You can either attend in person of have access to recordings that you can rewatch.
Cost: $ 8,000.00 (once off)
3. Legendary Entrepreneur Mastermind
Also a three-day live event in the USA, covering personal development like personal growth, health and wealth. Also, gives wisdom and growth tips and performance strategies. So here is more focus on being a true entrepreneur, but at a huge cost.
Cost $ 12,000.00 (once off)
4. DFY Brand Builder and Mastermind Bundle:
Cost: $15,000.00 (once off)
5. Legendary Lifestyle Experience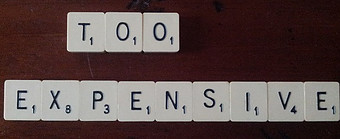 This is a live event that is held outside in the USA in an exotic location. It gives you the opportunity to network and learn from other members. It also gives you personal coaching with David Sharpe for one year.
Cost: $ 30,000.00 (once off)
So with all the up-sells you will need to spend more than $ 58,000.00 to earn the commission they promise.
Product Price
You will need you credit card as soon as you go on their website. Prices start at $30 subscription per month, with many up sells to $12,000
Even though it offers a 30-day money back guarantee, I do not think Legendary Marketer is worth the money.

How do you Become a Legendary Marketer Affiliate?
There are two ways of becoming an affiliate for Legendary Marketer: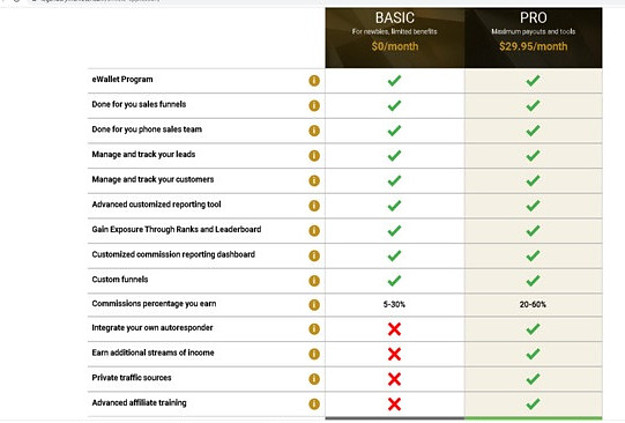 Basic Plan: this is free to join and you earn between 10% and 30% commission on anybody that you refer and join. An approved affiliate is automatically enrolled in the Basic Affiliate Plan at a cost of zero.
Pro Subscription: this is a paid subscription and costs $29.95 per month. This makes you eligible for 40% to 60% commission, so you can earn far more income. Pro also means you can integrate your own autoresponder, track private traffic sources and earn additional streams of income.
It is not easy to be approved and accepted as a Legendary Marketer Affiliate. The best way to get approved as an affiliate, is to buy Business Blueprint Package at a cost of $2,500!!!! This to me seems like discrimination that only those with lots of money get approved.
What I like about them and what I don't like
Pros:
This is not a Multi Level Marketing company, but an affiliate marketing company as there is only one tier of commission.
You are assigned a coach as soon as you join who will guide you and answer any questions. Unfortunately they will also try to convince you to buy the expensive up-sells.
Possible to get high Affiliate commission of 40% to 60%, but you will have to buy high ticket products to earn it.
Useful training and responsive support.
30 Day money back guarantee, but only on the subscription based products. There is no refund after 30 days for automated monthly billing.
Cons:
To earn the higher affiliate commission rates, you will have to continue to upgrade and buy their up-sells.
If you only buy the $30 monthly membership, you will earn $18 commission if you recruit new members that also buy the same $30 membership.
To be able to earn higher commissions, you will have to buy the expensive up-sells. You either have to sell three products at $2,500 each or purchase it yourself, to earn the $1,000 commission. So you will have to pay out a lot of money and make a substantial investment, before you will make a reasonable amount of income.
It is very expensive and you will receive lots of ongoing promotional messages to encourage you to buy the up sells.
Legendary Marketer uses a strict approval process to be accepted as an affiliate. Don't expect to be approved when you apply and beginners are not accepted.
Training is targeted at promoting the high-ticket membership. Most of the Legendary Marketer's resources and tools are aimed at recruiting more people into the community, rather than teaching you how to build your own digital business. So they are mainly promoting themselves.
At an additional cost you will have to buy a course about paid traffic. Paid ads have an additional cost so will cost you even more on a monthly basis.
With the strict Facebook Ads Policy, it is very difficult to promote anything in the digital online money making niche.
Not all the lessons have PDF transcripts, so many missing PDF Transcripts.
Missing titles and descriptions on webinars. The webinar replays don't have titles to identify what it is about, making it very difficult to choose which replay you need to watch. Topics should be added to the replay name.
You need to be an experienced marketer to join them as an affiliate.
Low average income potential of only $500 to $2,000 per annum (as advised by Legendary Marketer themselves), so don't be mislead by individual statements of high earnings.
Who should not join them?
Legendary Marketer is mainly geared at beginner and intermediate marketers. For more experienced marketers you could try to join their affiliate program. So although it is aimed at beginners and intermediate marketers, most find it is not accessible to them. The high ticket price means it is difficult to join and use the platform.
Don't join them if you are:
A novice marketer who doesn't have enough funds to join and upgrade.
Anybody who is not prepared to work. This is not a get-rich-quick scheme.
Alternatives To Legendary Marketer
If you are not sure if Legendary Marketer is right for you, there are other programs that you can explore. These are platforms that you will find very helpful:
Final Verdict
Legendary Marketer is a legitimate company about internet marketing, but there are too many up sells at very high costs.
I cannot recommend Legendary Marketer, because of the ridiculously high costs and up sells. I certainly do not think Legendary Marketer is worth the money.
=== I recommend you leave your credit card in your wallet and join Wealthy Affiliate for free.===
I hope your questions about Legendary Marketer have been answered, but if you do have any comment or queries, then please leave them below and I will get back to you.