This review about Herbalife International will focus on the Herbalife Business Plan and why you DON'T want to become a Herbalife Independent Distributor. So in this Herbalife review, we will look at the actual company and the best reasons why NOT to start a Herbalife Business, rather than a review about the actual Herbalife products.

Company: Herbalife
Founder: Mark Reynolds Hughes
Company URL : www.herbalife.com
Size: Around 8,900 employees worldwide
About 2,9 million Herbalife Independent Distributors
Products: Weight management, food and dietary supplements, sports nutrition and personal care products.
Scam Rate: 10 / 100
Herbalife Product overview
Herbalife is a global Network marketing or Multi Level Marketing company that was founded by Mark Hughes in 1980. The headquarters are in Los Angeles, USA and the public company, Herbalife International, is listed on the NYSE. They develop, market and sell dietary supplements, weight management, sport nutrition and personal care products.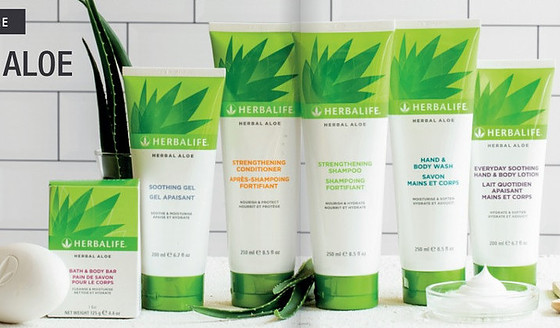 The product range includes protein snacks, energy and nutritional supplements, smoothies and fitness products. The skin care range includes moisturizers, cleansers, perfumes and anti-aging products. The flagship product is a smoothie, which is a soy protein based meal replacement.
Products are sold exclusively through Independent distributors, is what you are told, but actually you can buy it on Amazon.
The only way a Herbalife independent distributor can succeed, is by recruiting new distributors. The favorite saying of the founder, Mark Hughes, is "fake it till you make it". So tell rags-to-riches stories that are lies, to encourage your recruits to join your team. I think it is despicable to say that to your sales force.
The Ugly Truth about Herbalife
Herbalife has been investigated by the US Federal Trade Commission (FTC)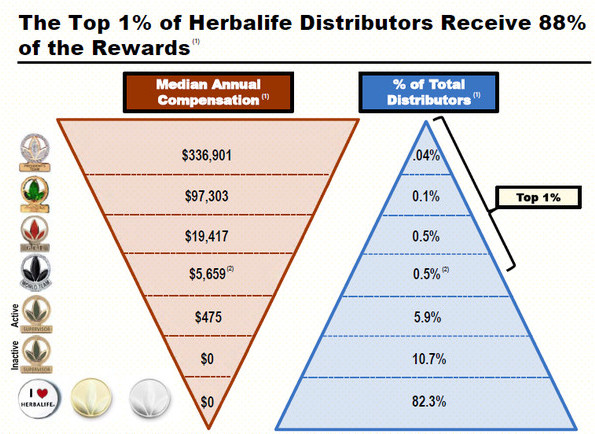 on allegations of having a pyramid marketing scheme. In 2016, it was fined $200 million by the FTC. The company agreed that it would revise the Herbalife Business Plan, as well as make a change in the way a Herbalife Independent Distributor is recruited and trained.
In addition, 350 thousand Herbalife Independent Distributors were reimbursed for capital losses that they had suffered.
Over the years there have been several disputes about the quality of Herbalife products and some products have been withdrawn, due to banned substances that were used in the manufacturing process. These were primarily weight management and nutrition products.
My first reason why NOT to start a Herbalife Business, is because Herbalife is a Pyramid scheme disguised as a Business Opportunity. It is laced with deception and lies.
If you would like to see my no. 1 recommendation as an alternative now, without reading the entire article about the Herbalife Business Plan, then click here to join Wealthy Affiliate.
How can you be involved with Herbalife?
The Herbalife Business plan is based on Network Marketing and it gives you three ways of being part of Herbalife:
You can buy Herbalife products at a discounted rate for personal use.
If you sell Herbalife products at a profit, you can pocket the difference.
By recruiting others to also sell Herbalife products, you can earn rewards and bonuses.
Most people start by working part-time as a side hussle to boost their full-time employment. They sell to family and friends and others that they come across, and they also try to recruit those friends and family.
Average earnings: According to Herbalife, approximately 50 percent of distributors make less than $370 per year, and 10 percent made only $6,965 per year.
only the top 1% of the 30,000 distributors that have been with Herbalife for more than one year, earned more than $14,175 per year.
If you are one of the 10,000 distributors that are within your first year with Herbalife, then the top 1% earned only just more than $2,690 per annum.
Ninety percent of Herbalife Independent Distributors quit within the first year of trying to start a Herbalife Business. It confirms that Affiliate marketing is a far more realistic way of how to make a passive income, than network marketing
What is the cost of Joining Herbalife?
Herbalife claims you can start with as little as $59. Many distributors are encouraged to spend $4,000 when they join, so that they are already at supervisor level.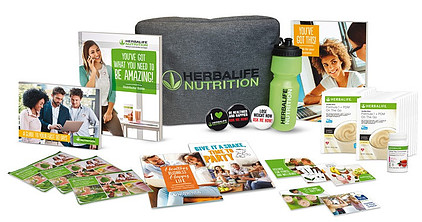 This way the supervisor qualifies for a bigger discount on the wholesale prices. To stay at supervisor level, you have to continue to spend $2,500 every month on products.
International Business Pack is the initial distributor kit: $94.10
International Business Pack Super Starter: $124.10
Most distributors cannot sustain the levels that are required and they don't make back what they have spent. The average distributor looses $3,000, with some loosing more than $10,000. 89% of new recruits earn nothing and 90% drop out.
Herbalife's incentive structure is such that it rewards recruiting, rather than product sales. That in itself, makes it a pyramid scheme. Read more about Pyramid scheme and Affiliate Marketing here.
How can you make money with Herbalife?
The Herbalife compensation plan consists of four levels of discount, and the marketing plan has eleven positions with several sub-categories within those eleven positions. Almost all the possible income streams come from recruiting. It is no wonder that new recruits are very confused to try to work out what they might earn.
These are the eleven levels: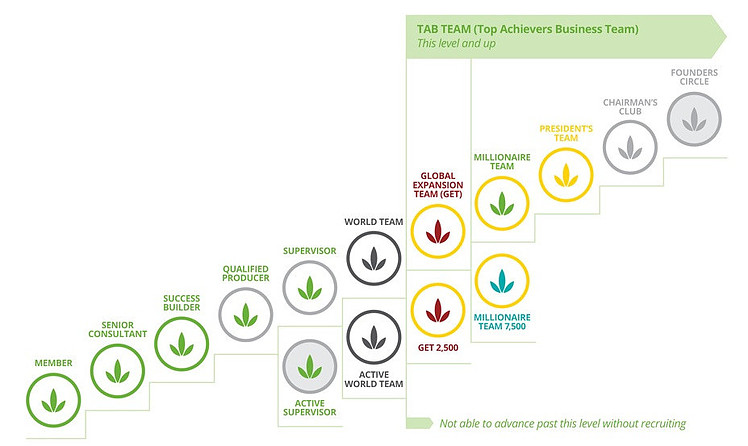 Member
Senior Consultant
Success Builder
Qualified Producer
Supervisor and Active Supervisor
World Team and Active World Team – cannot progress to the next levels if you are not recruiting.
Global Expansion Team (GET) GET 2,500
Millionaire Team and Millionaire Team 7,500
President's Team
Chairman's Club
Founder's Circle
The Herbalife Compensation Plan
The Herbalife compensation plan is complicated and hardly ever gets explained properly to any potential new recruits. The only way to really make money, is by recruiting more unsuspecting novices, who also have to recruit to be able to make a passive income.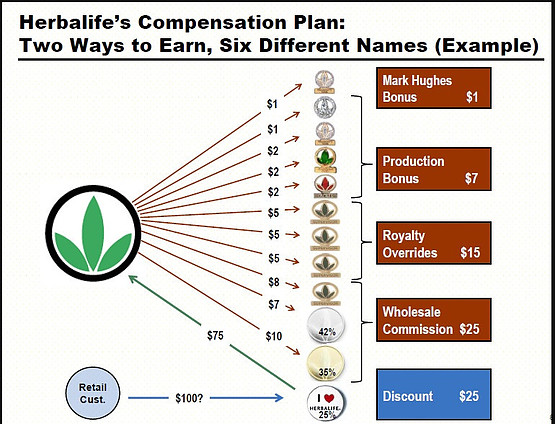 To remain active as a Herbalife distributor, you have to buy a minimum amount of Herbalife products every year. You need to generate a minimum quota of Volume Points (VP) to remain active. In order to make money, you have to spend a lot of money.
Retail commissions from sales (selling at a discount): Buy Herbalife products at a discounted rate and resell it at a profit. The initial discount is about 25%, but the more your sell, the higher the discount that you can get. The maximum discount is 50%. The idea is that you buy at the discounted rate and then sell it to your family and friends at the full price. Your profit is the difference that you pocket. The problem is that Herbalife products are expensive and overpriced. Herbalife also doesn't tell you if, and how many, other distributors are also working in your area. Often you can buy cheaper online from some other distributors.
Wholesale selling – Recruiting Reward: You can also earn money from the people you sponsor and are in your down line. To get paid this commission, a distributor needs to have recruits. The people in the down line need to buy enough products for the first distributor to move up at least one level in the system. That would allow the distributor to buy at 42% discount, while the recruit only gets 25% discount. Herbalife tracks the 17% difference and pays it to the distributor. The distributor needs at least three recruits and each recruit must also have a minimum of three recruits to qualify.
Royalties – Recruiting Rewards: A distributor that wants to have access to more than just the first two income streams, will need to spend a significant amount of money. To reach Supervisor Level, the distributor has to spend about $3,000 to get 4,000 "volume points" (VP). A supervisor can then earn "royalties". But these royalties are only paid if the supervisor has a down line and the recruits also become supervisors. Royalties of 1-5% are earned on the volume that was purchased by anyone in the first three levels of a distributor's down line. So these three levels are up to the recruits of the recruit's recruits. So the total volume point value of the down line's purchases, will determine the amount of the royalties. This is regardless of whether the distributor actually sells anything.
Production Bonus – Recruiting Reward: This is the fourth income stream, but the distributor needs to reach the GET Team, before this becomes available. The GET team is the seventh position in the plan. Distributors earn 2-7% on the total volume of their down line if they reach the GET team. This level is important as the production bonus is payable on infinite levels.

Cash Bonus – Recruiting Reward: When a distributor reaches the Active World Team, a $500 cash bonus is paid to them by Herbalife.
Vacations – Recruiting Reward: Promotions to win a holiday or cruise, are run for three to four months at a time. These promotions have a very high threshold to qualify and a lot of pressure is put on all the distributors to make large purchases for the up line to qualify.
Mark Hughes Bonus – Recruiting reward: The reward is 1% of the annual revenue of the entire company, which is divided amongst those in the top of the pyramid. It is the same group that has been collecting this for the past fifteen to twenty years. The top distributor is not the best salesperson, but rather the one with a huge down line.
So as you can see, if you are not recruiting, you only qualify for retail commission from sales. All the other rewards, namely Wholesale selling, royalties, production bonus, cash bonus, vacations and the Mark Hughes Bonus, are linked to how many recruits you have and how many people in your down-line.
Pros
Earn extra money working part-time or full-time.
It's a flexible opportunity, based on helping people lead active and healthy lives.
If your Independent Distributor membership is canceled, any unopened products can be returned for a refund. Be warned though that this is a very difficult process, that most distributors don't do it!
Reasons why you DON'T want to start a Herbalife Business
There are many negative aspects surrounding Herbalife, but these are the best reasons why NOT to start a Herbalife business.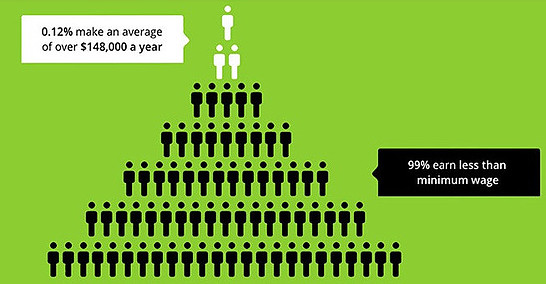 A Herbalife Independent Distributor cannot move up the levels if you are not recruiting,
and YOUR recruits also need to be recruiting, and so forth.
Promotions that are run during the year, are designed to encourage distributors to make large purchases.
You have to buy a minimum amount of Herbalife products every year to remain active as a Herbalife Independent Distributor.
89% of new recruits that try to start a Herbalife business, earn nothing and 90% drop out.
Herbalife products are overpriced, compared to similar products that are available online or in local health stores.
The Herbalife compensation plan is very complicated and doesn't get explained properly to new recruits.
The company doesn't tell you how many other Herbalife distributors you are competing with in your area.
Verdict
Herbalife wants the unsuspecting public to think that it is a great business opportunity to join Herbalife International. The sad reality is that most Herbalife independent distributors will either lose money or earn nothing. The new acclaimed documentary movie called "Betting on Zero" highlights and exposes this sad reality.
The Herbalife business plan is one that favors only a few people at the tip of the pyramid, while it is to the detriment of those at the bottom.
My no.1 recommendation would be to join Wealthy Affiliate and this is where you can read my review about them.

I hope this has answered any questions about Herbalife International and why you DON'T want to start a Herbalife business or become a Herbalife Independent Distributor. If you do have any questions or comments, please leave them below and I will get back to you.