List building and email marketing go hand in hand. The money is in the list, so growing your list is the smart email market strategy to follow, to grow your business. Building a list for real subscribers and not just freebie seekers, are harder than most people think it is. Email is a very powerful tool and businesses can earn forty dollars return on every dollar they invest.
The golden rule for successful email marketing strategies is to remember that getting into somebody's inbox, is a privilege, and not a right. You need to have a list to do email marketing and to do email marketing, you need one of the best email marketing companies, like AWeber, to look after the automation.
Related post: Best email marketing companies AWeber review.
Email Market Strategy – what you need to know
Email is the preferred method of contact that customers want. You can go to your email when you are ready to open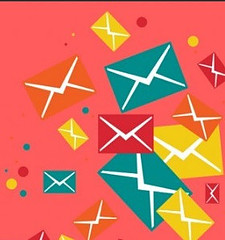 it and read it. If it is not a good time to look at your emails, you can choose to do it when it is a suitable moment. It also means that you choose when to respond.
If you are starting a newsletter and you have email addresses for customers, you can send them a personal email and advise them that you are starting a newsletter. Give them the option then to subscribe or not.
If they have not opted in and you send them an email, it is regarded as spam.
You want to learn how to grow your list, because nobody can steal your list. If you are relying on social media and Facebook stops, or changes their algorithms, you loose sales, whereas with email you are sending it and can control it.
So let's have a look at some secrets to growing your email list and converting email traffic to income.
Create an Ideal Subscriber Avatar
You want to create a persona or avatar for your ideal subscriber so that you can define your target audience. That way you will be able to attract the right individuals to subscribe to your email list, and you will be able to send them relevant and helpful content. So who are you trying to reach? When you are creating your ideal subscriber avatar, look at questions like these:
What is the gender, age, occupation, relationship status etc.?
What are their interests and hobbies?
Which is their industry?
What are their goals?
Find out what are their problems and frustrations?
What type of content do they prefer?
What could be holding them back or preventing them from buying from you?
You need to know your audience to answer these questions. And remember, a strong healthy list is not about quantity, but about quality of your subscribers.
List Building Strategies
Long term content strategy must be to create content that your ideal  customer would want to read, and also would share.
Make it easy for readers and visitors to your website to subscribe to your newsletter.
Create lead magnets to generate traffic and convert readers into subscribers.
Segment and prune your list to avoid bounces and unsubscribes.
Grow Your List for an Email Market Strategy the Right Way
An email that is sent without permission is regarded as spam, so your subscribers need to opt in to receive your emails. Whatever strategy you use to grow your list, it needs to be consistent. These are some examples of permission based opt-in strategies for email:
Have a sign up form on your website. You can have a link in your Navigation, but also include it in your Menu.
Include an email sign-up form.
Experiment with pop-up forms on your website. Have a pop-up or end of blog post or middle of the post to sign up, or a pop-up when they want to exit. 
Put a sign up form on your social media pages like Facebook, Twitter and Instagram.
Create a lead generation landing page and offer something of value in exchange for their email address. You can use AWeber Landing Page Builder to build your landing page. A lead magnet is something valuable that a subscriber would be prepared to exchange their email address for it. So offer subscribers something that they would not normally get by visiting your website (like ebooks, reports etc.) An incentive or a "bribe" to persuade them to opt in could be:

Coupon code or a discount on the first purchase.
Give away free content and the content needs to attract your ideal client.
Have different options as free giveaway to appeal to different people.

If you have a physical location, you can ask a potential customer for their email address when you attend events.
Have a link in every email that gives your subscriber the option to "forward to a friend".
Send a welcome email thanking your new subscribers. It could be something like
"thank you for subscribing to my updates and here is your ebook as promised. I have a quick question that you can hopefully help me with. "What are you struggling with right now" Even if it is something small, I would like to hear what it is and hope to help you. I look forward to hearing from you"
List building Do's:
No. 1: The sign-up process should tell the potential subscriber four things:
Who you are? so the name of your company.
What kind of content will you be sending? Don't send confusing emails, if your website is about health products, then don't send emails about travel stuff.
How often will you be sending emails or updates? Would it be daily or weekly or less? Give an option how often your subscribers will get an email from you.
Reassure your new subscribers that you are not a spammer. Give them the option to unsubscribe.
No. 2: Keep your forms secure to help avoid two kinds of sign up from threats: spam bots and list bombing. List bombing is where your list is flooded with emails to make them angry, but it is also an attack on security.
How do you prevent spam bots and list bombing?

Double opt-in – a double opt in sends an email to the subscriber before adding them to the list.
Captcha
No. 3: Clean your list: Subscriber circumstances change and maybe they are no longer interested in your offer or are receiving too many emails. How should you decide who goes and who stays? Initiate a win-back campaign that includes a call to action like "are you still interested in receiving…." If they engage, keep them, if they don't, remove them.
Occasionally you need to purge your email list and get rid of those inactive email subscribers, which can actually boost your performance. If you need an email subscriber service, I started with AWeber for FREE.
List building Dont's:
Never be tempted to buy an email list as it is invariably a Bad list, meaning email addresses for people that didn't give you permission to contact them. Buying an email list is often filled with spam traps that could completely ruin your business campaign. Avoid these:
Unavailable or nonexistent mailbox
email addresses designed for single purpose only like info@…., team@…, listserv@…. etc.
known complainers or anti-abuse professionals
publicly available lists or hacks.
bought, borrowed, rented, given or hand-me-down list.
Email Marketing Plan
Successful email marketing strategies include an email marketing plan, so that you will have a better sense of what you need to do and who your target audience is. An email marketing plan will help you to connect with the right people and achieve your business goals.
Start with building a relationship and sharing success stories builds trust. Email marketing is very good to build trust and therefore a relationship. By growing your email list, means you can build relationships with more people if you have a larger list, and thereby encourage them to buy a product or service from you.
So you want to increase the amount of email subscribers that you have. It is impossible to build a relationship with people that do not open your emails, so you also need to increase your email open rates and therefor track the performance of your emails.


The Key Performance Indicators (KPI's) of Email Marketing
As part of your email market strategy, it is important to keep track of your performance, and you want to experiment and try different messages, layouts etc. in your emails. This will enable you to make changes and improvements and links in with split testing and which landing pages work better than others.
Each key performance indicator (KPI) tells a story about your email market strategy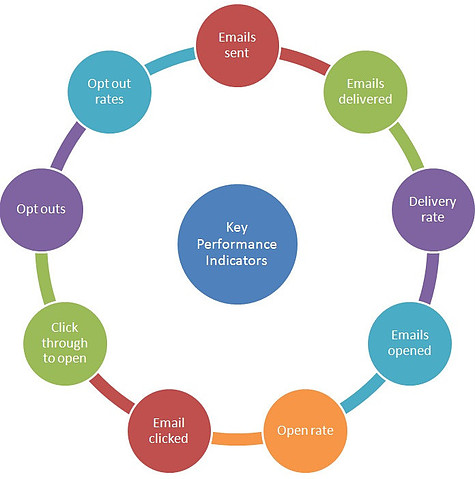 and you can use the statistics to make changes and improvements.
The number of emails sent.
The number of emails delivered.
Delivery rate (ratio between delivered and sent emails)
Emails opened.
Open rate (ratio between emails opened and emails delivered)
Emails clicked
Click through to open rate (ratio between emails clicked and emails opened)
Opt outs
Opt out rate (ratio between opt-outs and emails delivered)
Delivery rate should be in the high 90s. A low delivery rate could mean that the quality of your list is poor and / or you are using the wrong email marketing company. First look at the quality of your list and the source where they signed up and see if it is a particular source that is the reason for a low delivery rate. Cleaning your list can help if the low delivery rate is across several segments. Delivery rate is the number of emails delivered divided by the number of emails sent.
Open rate is directly tied to your subject line and possible your sub header. On average a good open rate would be between 15% and 25%, but it would depend on the industry. You can test different subject lines and preheaders to see if your open rate can be improved. Open rate is the number of emails opened divided by the number of emails delivered.
Click through to open rate: several factors like email design, content of the email, call to action, or anything in the body of the email could affect the click through to open rate. Split testing is often the best way to determine the cause. Click through to open rate is the number of unique clicks divided by the number of emails opened.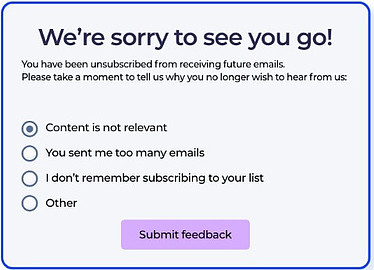 Opt-out rate: if the opt-out rate or unsubscribe rate is less then 0.2%, it is considered to be good. A problem is if the unsubscribe rate is more than 1%. An opt-out survey can help you find out why somebody is opting out. The opt-out rate is the total of opt-outs divided by the number of emails delivered.
You don't need to continue spending money on advertising, but can get the results with email marketing and list building.
When you help others, they will realize that you are willing to help, and then you will start earning (rather than trying to sell)
Tips for Successful Email Marketing Strategies
Email marketing forms a very important part of any marketing strategy and is the most cost effective way to communicate with your subscribers and promote your products. These are some tips for your email market strategy to remember:
With all this hype about automation, systems, done-for-you programs, segmentation etc. it is easy to loose sight of the individual, so remember to address your audience as human beings.
Do not spam your audience. This will only push them away and your emails will end up in the trash can. 
Let your subject line speak for you. Research has shown that around 47% of emails are opened on the basis of the subject line. The subject line is the first impression, so it needs to be concise, as interactive as possible and benefit-driven subjects often has a good influence on the audience.
If you segment your audience, you can create customized emails that can focus on the demographics and needs of your target audience.
Emails need to be mobile friendly. Most users these days use a mobile device like a tablet or phone, to access their emails, so make sure your email looks good on a mobile device.
Capitalize on personalizations and this could take different forms from addressing your subscribers by name to reminding customers that they have left items in their shopping cart.
Employ automation tools such as an autoresponder. These are easy to use and will save you loads of time. Most email marketing companies now include an autoresponder in their plans.
Do split testing or A / B testing and also test when are the best days and times to be sending your emails.
Analyze email performance metrics.
Create actionable content, so give enough in your email to entice the reader to click through, without giving it all away in the email itself.
End you emails with a call to action (CTA) like a link back to your website or to a landing page with an offer.
Celebrate your success, specially if you are working with a team and their hard work and effort needs to be recognized.
Successful email marketing strategies, like any marketing campaign, is a combination of creatives, analytics, strategies, technologies, SEO and more, that are in harmonious combination with one another.
Choosing the Best Email Marketing Companies
At the end of the day, the best email provider for you, is the one that you will be using. If your email management tool is annoying to work with, you will not use it. I started with AWeber for FREE as it is an easy and intuitive tool to use. These are some reasons why AWeber is your perfect choice:
With Smart Designer it is easy to create beautiful emails.
A library of more than 700 email templates.
Pre-built email reports.
Email automation means you can assign triggers and flows to your emails that deliver the right message, to the right person, at the right time.
And many more email marketing features like split testing, landing page builder, automated tagging, custom segmentation etc.
You can read more about email marketing companies in this related post: Best email Marketing Companies AWeber Review.
If you have any questions or suggestions about your email market strategy, then please leave them below and I will get back to you.