Mindset about success and work is extremely important when it comes to a business. It is possible to make a five figure, or even a six figure income with affiliate marketing, but it does not happen overnight. It comes with hard work and commitment, and you need to be patient and persistent, to learn how to make a passive income.
So before we delve into what do I need to become a successful affiliate marketer, let's have a look at what is affiliate marketing.
What is Affiliate Marketing and How Does it work?
Affiliate networks are dedicated platforms where product owners can connect with publishers or sellers and visa versa.
Affiliate marketing is a type of performance based marketing, where the affiliates are rewarded by a business for each customer or visitor that the affiliate brings to the business.
You, the affiliate, promote somebody else's products or services and earn a commission when somebody that you have referred, makes a purchase. Affiliate marketing is a realistic way of earning money online or how to make a passive income online.
You can read more about affiliate marketing in this Related post: What is affiliate marketing?
What do I need to become a successful affiliate marketer.
These are the main steps that are needed to start as an affiliate marketer and build an affiliate marketing business.
Pick your niche.
Find your target audience – you need to know what your target market is looking for, to be reaching the right audience.
Choose a domain name.
Create your website (start for free).
Choose products to promote and search for affiliate programs.
Create content by writing blog posts and reviews
Optimize your content for SEO and learn how search engine optimization on websites are done
Time and motivation.
Rinse and repeat
Pick your Niche
The first step to start with what do I need to become a successful affiliate marketer, is to pick your niche. A niche is the topic of your website and forms the foundation of your website.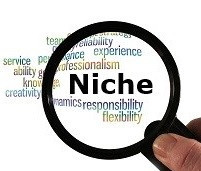 It also refers to a group of people with a common interest. It is a segment or subcategory of a market and it focuses on providing solutions for a particular need. This could be a product or a service, or even a digital course.
Finding a niche can be confusing, but start with making a list of your passions and hobbies and anything that you are knowledgeable about. I have written a blog about how to choose a niche. You will find everything you need to know about niche picking, and how to narrow down a niche, in there. Related post: What is a niche for affiliate marketing?
Target Audience – Who is your Ideal Customer Avatar?
Decide who your ideal customer avatar is. Is your ideal client a parent of teenagers, or a retired school teacher, or a 35-year-old male that likes driving fast cars? You could be targeting eco warriors that want so save the world and free our oceans from plastic pollution and live a plastic free life. Or wildlife photographers that like camping.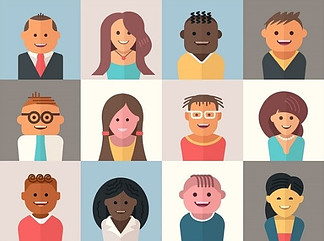 A website is a resource for consumers and customers. If you know who your target audience is, you can create content on your website that will target your ideal customer avatar. Thus build credibility with your audience. Credibility builds trust and if your audience trust you, they are more likely to make a purchase from your website or e commerce store.
So offer products and services that will solve a problem for your audience, and you will turn them into customers.
Avoid these mistakes that many people make when they are defining their target market.
Target market too vague – hone in on your ideal customer.
Targeting tire kickers – people that find a million reasons why not to buy from you.
Targeting prospects that need to be converted – you need to target those that have desire, authority and funds to buy from you.
Trying to be everything to everyone – don't make the mistake of thinking your target market is everyone.
Looking for your ideal customer in the wrong places – go to places where you can find your ideal prospects.
So when you are creating content and looking at products or services to promote, try to visualize your ideal customers and get to know who your audience is.
Choosing a Domain Name
A domain name is the identity of your website. Choosing a domain name can seem daunting, but start by writing down at least five words or phrases that would describe the niche or key topic of your website. Now start mixing them around to create a possible domain name.
Choose one that is memorable and sounds good. You can choose to pick a domain name that is more brandable. Brandable domain names are unique, memorable and catchy.
Google the name you have in mind, without the .com or other domain zones like .net or .org in it: Check what comes up in the Top 10 for this name.
Check availability for the name that you have in mind on social networks.
The domain extension .com is the best as it is considered the most trustworthy by search engines.
Avoid numbers and hyphens in the domain name as those would make it difficult to remember the domain name.
Keep it under fifteen characters as then it would be much easier to remember the domain name.
Try to include your focus keyword in the domain name
Say the name out loud a few times and share it with family and friends to make sure it is easy to repeat. Ask them to write down the name in the way that you hear it to make sure it makes sense.
Avoid being too specific in the domain name.
You can buy your domain name from companies like GoDaddy, Namecheap etc.  Or when you sign up for the free training on affiliate marketing with Wealthy Affiliate, you can buy a domain name through the Wealthy Affiliate platform. Most domains are priced at $13.99.

Related post: Wealthy Affiliate an honest review from the inside.
Create a Website
Dreaming about having your own website? But you don't know where to start? Picking the wrong website builder and host could become a nightmare rather than a joy. If you do not currently have a website and want to build one, then SiteRubix is the easiest and quickest way. Here you can start for free and build a website in a matter of minutes.
Related post: Read my review and get started with SiteRubix here.
Many affiliate programs want to see your website and that you have traffic to your website, before they will approve you. But don't get disheartened, you can continue to create beautiful content and build out your website, and then apply for affiliate programs.
If you plan on promoting products without a website and use social media platforms like Pinterest, Facebook and Instagram instead, you might not immediately need a website. In the long run though, you might find it beneficial to have a website to successfully promote products. It is one of the things of what do I need to become a successful affiliate marketer.
Choose Products to Promote and Search for Affiliate Programs
It is best to promote a product and / or service that you believe in or have used. That way you are more convincing. Promote products from different merchants within your niche. By diversifying, you can protect yourself if certain products do not convert the way you were hoping they would.
Spend time to learn what is changing in the online world and what the latest trends are, and you will be rewarded with how to make a passive income online.
There are many affiliate programs to join. Some well known affiliate marketing networks are Amazon Affiliates, ShareASale, Clickbank (for digital products), Rakuten, Pepperjam and CJAffiliates (Commission Junction)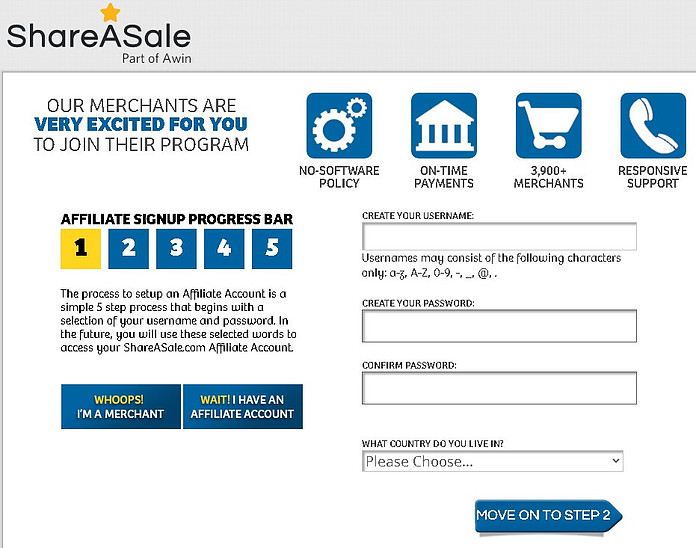 Create Quality Content by Writing Blog Posts and Reviews
Google and other search engines look for quality content and a good user experience on your website. Remember you are writing for real people, not bots, so create content that people would want to read and share.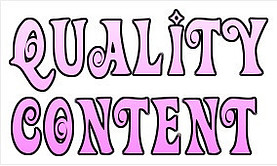 Quality content is helpful, engaging and thorough, so your emphasis must always be on quality content. You are writing for your followers and audience first, and search engines secondly.
High quality content will help solve a problem for your audience and your readers will learn something. How search engine optimization on a website works is that search engines are looking for relevancy, recency and reputation when they look at your content.
Google loves updates and are always looking for current content. If you create quality content, then you will build up a reputation of being credible. Regularly produce fresh content and people will want to share it. This is a crucial part of what do I need to become a successful affiliate marketer.
Search Engine Optimization (SEO) 
Search Engine Organization (SEO) is more than just about keywords and optimization, but the whole user experience is taken into consideration. An essential element of how Search Engine Optimization on a website works, is to make your site easy for users and search engines to understand. So develop content for online users, not online search engines.
Write helpful and relevant content and content needs to be current, appropriate and important with indexable content.
Pick good keywords. The whole science of retrieving information by search engines, is based on keywords and Jaaxy is the perfect keyword research tool.
Add an alt tag description to your images.
Title tags – normally the first 60 characters in the title of a post will be displayed in the search results. So it is important to adhere to this guideline as the rest of the title will be cut off.
Meta description tag is a very brief description of the content in the page. It gives the reader a "taste" of what they can expect in the post, but it also tells search engines like Google, what the post is about. Tag descriptions normally uses the first 160 characters in the search results. So it is important to use your keyword towards the start of your description. If you are using a particularly long keyword, you might want to have a slightly longer description though.
Use headlines in your posts.
Name your images properly when uploading them.
Use internal and external links.
Related post: What is website search engine optimization?
Learn how to write compelling meta descriptions that will boost your rankings. Google changes the algorithms five hundred to six hundred times per year, and sometimes as many as nine times per day. This creates a never ending pursuit for the coveted number one ranking. One area that is not likely to change soon, is the meta description.
Meta descriptions are an essential part of the results page of a search engine. This is a very important aspect of how Search Engine Optimization on a web page can be improved and you can capitalize on it. A meta description is a succinct description of the content of your web page, together with the rest of the metadata in the HTML code of your site.
In short, it is a simple blurb and description of the content of your blog to give your visitors an idea as to what to expect.
Related post: Tips to succeed working from home
Time and Motivation
Any business takes time and effort to build up and be successful, and that is also true for an affiliate marketing business. So do not expect to make a fortune overnight. It is awesome how the first dollar that you earn, will provide you with motivation to continue.
Scammy platforms might promise you "get-rich-quick" tips and products, but don't fall for it. Affiliate marketing is a legitimate business model, that with time, perseverance and motivation, you will learn how to make a passive income.
Many people that start with affiliate marketing quit too soon if they do not see immediate success. Be realistic in your expectations and monitor your results to see what is working and what not. Make changes based on your analysis and remember, success does not happen overnight.
Don't give up at the first hurdle!
Rinse and Repeat
Now that you know what do I need to become a successful affiliate marketer, you just have to continue to create quality content. Make sure you include how search engine optimization on your website can be improved and you are on your journey of how to make a passive income.
It is easier to achieve your goals and success if you follow a proven path. With Wealth Affiliate you have everything you need to get started in one place. I followed the training of Wealthy Affiliate, a platform that teaches you in detail how to become a successful affiliate marketer.
I would like to hear your views on what do I need to become a successful affiliate marketer. If you have any tips or strategies that I should add, then please leave them in the comments below and I will get back to you.